Former Walvis Bay resident killed in car crash on B1 highway
A former Walvis Bay resident was killed on impact in a road accident on the B1 highway between Windhoek and Okahandja on Sunday night.
Cameron Britz (30) lost control of his Volkswagen Golf GTi on a stretch of the B1 where it crosses the Teufelsbach River, approximately 25km from Okahandja.
The vehicle veered off the road, crashed through a road barrier, sending the vehicle flying over the edge of the bridge. The vehicle went airborne for several meters before it crashed into the bridge's foundation structures way below where the Teufelsbach River runs under the B1.
Emergency workers were astounded to see the distance the vehicle went airborne, before it hit the foundation structures. The vehicle was flattened by the sheer force of the impact.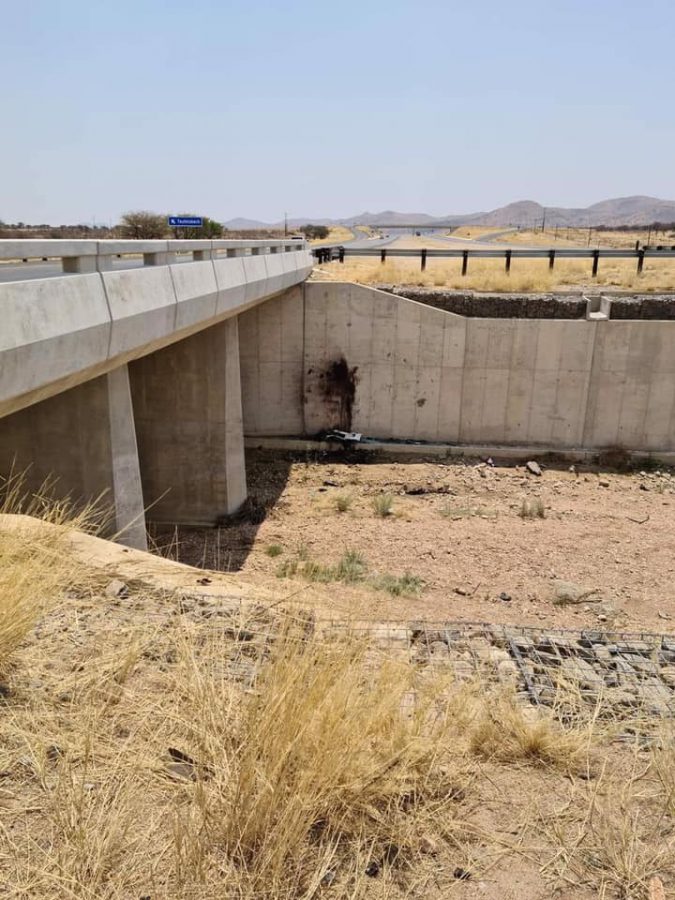 Pictures show the road barrier through which Britz's vehicle crashed, as well as the wreck of the vehicle on the riverbed close to the foundation structure it hit. An oil stain on the bridge's foundation wall is a grim reminder of this horrific event on Sunday night.